Civil Engineering deals with the planning, design, construction, management and maintenance of structures and infrastuctures. These include facilities that play a fundamental role in everyday life of people, such as bridges, tunnels, dams, buildings for energy production, systems of water collection, distribution and disposal, and transportation systems (roads, railways, harbours, airports).
In nowadays industrial society, buildings, waterworks and infrastructures are among the most important durable goods, both for their intrinsic value and for the role they play in the economic and social development of any country.
The accomplishment of these works requires increasingly higher security and functionality levels to be fulfilled. It also involves the usage of natural resources and energy consumption, which significantly affect economy and environment, and the effects of which are protracted over time, spanning several generations. Accordingly, Civil Engineers are committed to operating in such a way that any growth process follows appropriate sustainability standards.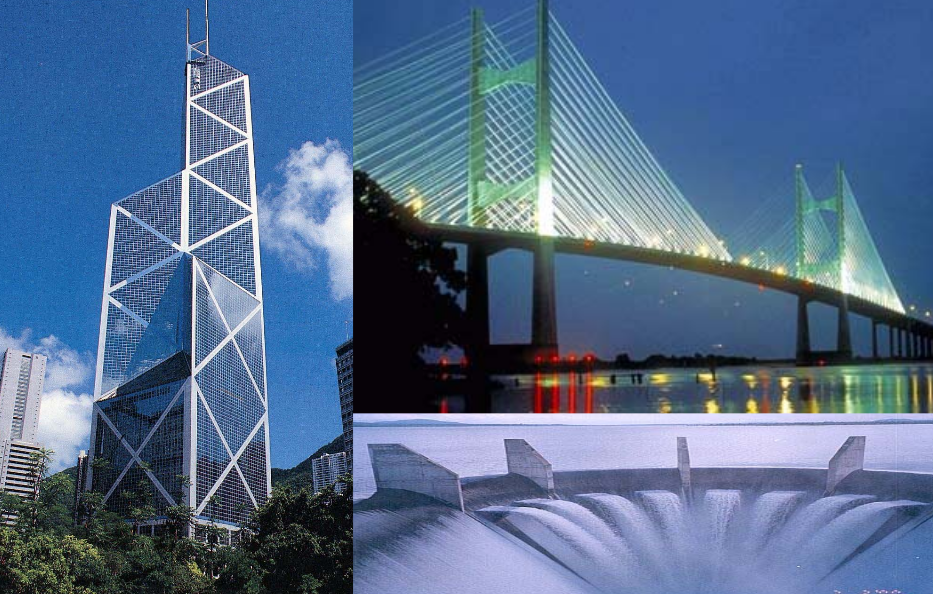 Training in Civil Engineering is based on sound foundations of mathematics, physics, chemistry and computer science. These theoretical foundations are applied in all the fields Civil Engineers are involved in, such as structural mechanics and design, geotechnics, fluid mechanics, hydraulic engineering, infrastructure and transportation system design, surveying and monitoring.
The educational goals of the degree programme are basically:

design, construction, testing, operation, maintenance, renewal, rehabilitation and dismantling of buildings and infrastructures;
monitoring and control applied to Civil Engineering works.